---
The Project for the Development of Financial Market Infrastructures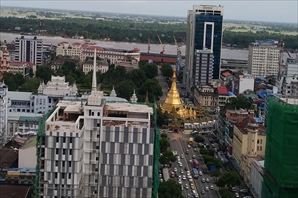 September 2018 to March 2021
In Myanmar, the start of mobile banking service has triggered a need for an efficient retail payment system through direct connection between Central Bank of Myanmar (CBM) and the commercial banks. JICA has started a Grant Project in September 2018 to enhance the settlement system of CBM. A banking expert from OPMAC is participating in the project to realize the 24/7 retail payment and cheque truncation to upgrade the financial infrastructure of Myanmar.
Project for Enhancement of Operation and Management of Cambodian Transmission System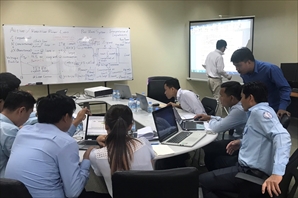 December 2017 to November 2021
Cambodia has been facing an urgent issue of stable power supply since the power demand has rapidly grown in the country. In December 2017, JICA started a technical cooperation project aiming at capacity improvement of power system planning, power system operation, facility maintenance and restoration in the Cambodian Electricity Company (Electricite du Cambodge: EDC). An OPMAC expert in organizational/institutional building has engaged in capacity building of EDC at organizational/institutional level for stable power supply based on the TQM (Total Quality Management) approach as a team member of the JICA expert team.
FY2019 Ex-Post Evaluation: Package IV-5 (Indonesia, Bangladesh)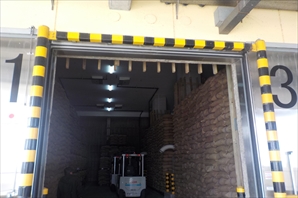 November 2019 to December 2020
OPMAC conducted the ex-post evaluation of one ODA-loan project in Indonesia (Tanjung Priok Access Road Construction Project (I) (II)), one ODA-loan project (South-Western Bangladesh Rural Development Project), and one grant aid project in Bangladesh (The Improvement of the Capacity of Public Food Storage) and made recommendations for improvement of project effects and enhancement of sustainability. The ODA-loan project in Indonesia was implemented for alleviation of traffic congestion by the road construction from Jakarta to Tanjung Priok Port. The ODA-loan project in Bangladesh aimed at an increase of economic opportunities for the rural poor and improve their access to social services in the south western region by the construction/rehabilitation of infrastructure such as roads and bridge. The grant aid project in Bangladesh was to enhance a storage capacity for a disaster period by the construction of rice warehouse in the north western part of the country.
Detailed Planning Survey on the Project for Development and Dissemination of Innovative Oil-Extracting Technology from Crop Process Residue for Rural Electrification and Value Addition of Byproducts in Tanzania (SATREPS)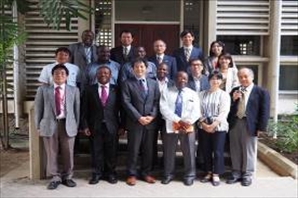 September 2018 to November 2018
In Tanzania, the rate of domestic electrification is low at approximately 33%, while the rate of rural electrification is even lower at approximately 17%. In the dry season, the output of hydroelectric power, which accounts for approximately 40% of the installed capacity of electric power facilities, declines, forcing rolling blackouts and making the situation of electric power supply unstable. JICA and the Japan Science and Technology Agency (JST) decided to implement the Science and Technology Research Partnership for Sustainable Development (SATREPS), which conducts research and development for the development and dissemination of rice bran oil extraction technology necessary for diesel power generation to electrify rural areas through microgrids, and in this work, the support for formulating a plan of the SATREPS project was conducted.
Technical Assistance Project for Formulation and Implementation of Japanese ODA Loan Projects in the Republic of the Union of Myanmar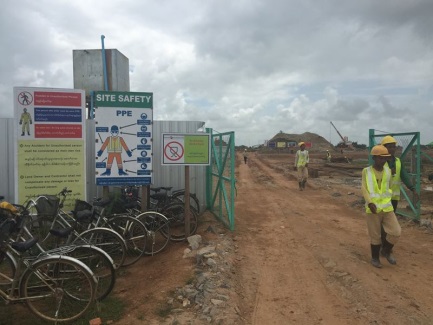 August 2017 to March 2021
After having been largely isolated from the global economy for many years, the Government of the Republic of the Union of Myanmar (GOM) has started moving toward a democratic system and is making every effort to reintegrate itself into the international community. In order to respond to these efforts, the Government of Japan has been playing a leading role among international donors, by extending its support to the GOM for the implementation of democratization, national reconciliation and economic reform. In the Japanese fiscal year 2013, the Loan Agreements (L/As) for the initial three ODA Loan projects were signed between the GOM and JICA and the L/As for another 23 projects were concluded up to the Japanese fiscal years 2017. Meanwhile the GOM wished to realize smooth implementation of the said ODA loan projects to deliver project benefits to the Myanmar's population. OPMAC assisted Executing Agencies (EAs) and other relevant agencies of GOM to strengthen their capacity to ensure satisfactory implementation of the projects in the framework of the technical assistance, especially in the fields of the procurement and disbursement procedures.
Republic of Indonesia: Study on E-Procurement System Of Ministry of Public Works and Housing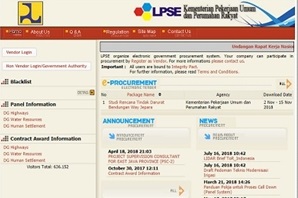 August 2017 to February 2018
Since all Indonesian Government's Ministries / Agencies / Institutions are required to implement the electronic procurement, Ministry of Public Works and Housing requested JICA to apply an electronic procurement system to Japanesae ODA loan projects. OPMAC coducted assessment on the system in terms of compliance with JICA procurement rules and IT security and identified points to be updated. In order to improve these points, OPMAC discused with counterpart organizations (i.e. Ministry of Public Works and Housing and National Public Procurement Agency) and fine-tuned the system.
Preparatory Survey for Small and Medium-sized Manufacturing Enterprise Finance Promotion Project in Tanzania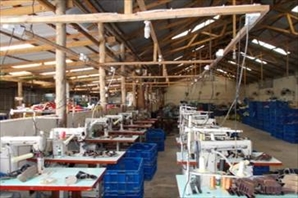 April 2018 to September 2019
The United Republic of Tanzania has undergone steady economic growth since 2000, with average annual Gross Domestic Product (GDP) growth rates ranging from 6% to 7%. The Government laid down the Tanzania Development Vision 2025, which directs the nation to graduate from the least developed to a semi-industrialized middle-income country by 2025. As it is expected that about 800,000 of the labor force will newly enter into the labor market, it is necessary to accelerate industrialization from the viewpoint of the creation of employees. The manufacturing sector is expected to lead industrialization and to play a key role in achieving sustainable growth. However, the sectoral share of GDP remained at 5.2% in 2015. The Government plans to increase the ratio to 18.0% by 2025 and it places high priority on the promotion policy of Small and Medium Enterprises (SME) manufacturers. However, SME have faced difficulties in getting access to the medium-and long-term funds required for investment in equipment and facilities. This preparatory survey aimed to formulate a development finance project to improve access to finance for SME manufacturers, particularly by providing them with medium-and long-term investment funds with lower interest rates under a Japanese Official Development Assistance (ODA) Loan Scheme.
Special Assistance for Project Implementation (SAPI) on the Assistance Program for the Energy Renewal Infrastructure (Financing Loans for Development) in Peru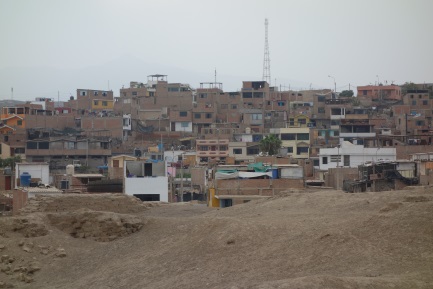 March 2016 to March 2017
Due to the rapid economic growth in recent years in Peru, it is necessary to increase the power generation capacity to three times in 2030 from the current capacity. JICA implemented the ODA loan project "Energy Renovation Infrastructure Assistance (AIRE) Program" as a development loan program for Peru Development Finance Corporation (COFIDE) (its loan agreement was signed in October 2012). The aim of this loan was to support the efficinecy of energy sector in Peru by promoting the invesemnt for enery efficinecy and renewable energy in the private sector. OPMAC supported COFIDE to actualize subprojects in three sub-components including energy efficiency component and low-emission diesel component by coordinating with intermediate financial institutions, manufacturers and end users.
Consulting Services for Engineering and Construction Supervision of Dhaka-Chittagong Main Power Grid Strengthening (Matarbari-Madunaghat-Megunaghat) Project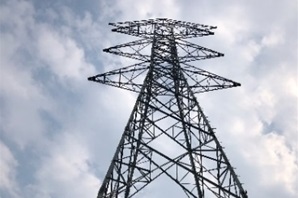 January 2017 onwards
With rapid economic growth in recent years, the power demand in Bangladesh is projected to continue growing at around 8.5% per annum to reach 33,708MW by 2030 (estimated in 2010). The Government of Bangladesh has been developing a deep-sea port and constructing power plants in Chittagong Division, and this Project will strengthen the transmission capacity between Chittagong and Dhaka, by utilizing Japanese ODA loan, to meet needs for a stabler supply of high-quality electricity. OPMAC has been part of the Consulting Services, since 2017, to provide environmental and social management service to the Client.
Project on Power System Master Plan 2040 in Royal Government of Bhutan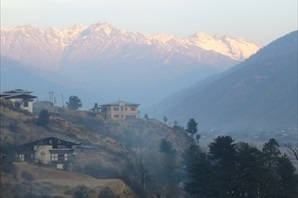 December 2017 to January 2020
Bhutan's national finances have been supported by revenue from hydro business tax and hydropower electricity sale, accounting for approximately 20% of national revenue and 15% of GDP (2015). It is estimated that hydropower potential is more than 30 GW, but the installed capacity of hydropower plants in 2017 is approximately 1.6 GW, which is nearly 5% of the potential. The Bhutanese government has promoted the hydropower development based on The 2003-2022 Power System Master Plan (PSMP 2003), however, external conditions and environment have been changed significantly and therefore renewal and revision of PSMP is an urgent issue. This project aims to draft PSMP 2040 with counterpart of Department of Hydropower and Power Systems (DHPS) as well as to strengthen the capacity of DHPS staff in fomulating the PSMP. In drafting work of the PSMP 2040, strategic environmental assessment is being conducted. Two OPMAC experts on social consideratiion have been undertaking information/data collection and analysis in social consideration aspect as well as with supporting the capacity development of DHPS staff as a team member of this project.
The Project on Electricity Sector Master Plan Study in Democratic Socialist Republic of Sri Lanka
July 2016 to July 2017
In Sri Lanka, the national electrification rate reached to 96% in 2013 and the power demand has been growing with the recent economic growth. Under such situation, JICA provided technical cooperation for formulation of long-term power master plan by 2040 in order to realize environment-friendly power supply with optimal cost. The OPMAC expert in financial and economic analysis conducted financial analysis of the Ceylon Electricity Board (CEB) and financial simulation by power development scenario and proposed financial strategy to CEB for optimal power source and power system development.
Evaluation PDCA Cycle of Japanese ODA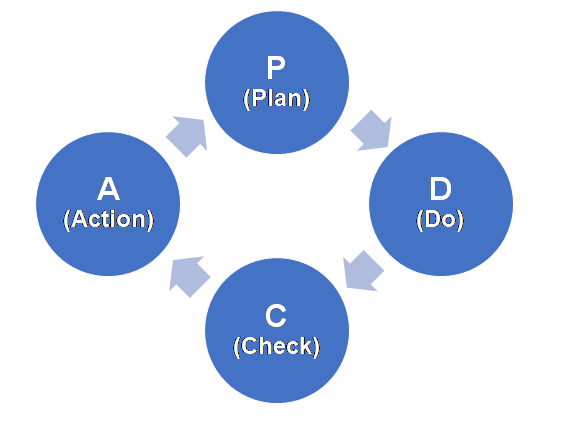 November 2015 to March 2016
The Ministry of Foreign Affairs of Japan (MOFA) has conducted ODA evaluations for its policies and programs which have been implemented under the key policies such as the ODA Charter for more than 30 years since its inception of the ODA evaluation system at the policy level in 1981. In order to improve the ODA management and strengthen accountability to the public, both of which are the objectives of the ODA evaluation at the policy level, it is important to establish a system in which the evaluation results are fed back to the formulation and implementation of the ODA policies, which is so called "PDCA cycle." Thus, this evaluation study has been conducted to propose recommendations that would contribute to the improvement of the PDCA cycle at the policy level of Japan's development cooperation, with a focus on the C phase (evaluation) of the PDCA cycle. As evaluation findings, the OPMAC evaluation team proposed the following recommendations to MORA:
Prioritization of the Objectives for and Formulation of Medium-term Evaluation Plan for the ODA Evaluations at the Policy Level as Third Party Evaluations
Further Improvement of Evaluability and Accountability by Strengthening the Usage of "Objective Framework"
Improvement of Evaluations at Cooperation Program Level with Coordination with JICA's Project Evaluations and the Effective Uses of the Evaluation Results
Revisions on the ODA Evaluation Guideline, such as refinement of the scope and items of the ODA evaluations, clarification of status and qualification of evaluators in third party evaluations, strengthening the analyses of "effectiveness of results" based on an "Objective Framework" to be developed at the stage of policy formulation, standardization of the quantitative analyses, and so on.
Strengthening the Feedback and Utilization of Recommendations from ODA Evaluations at the Policy Level
This evaluation work has been highly appreciated due to the first evaluation on the PDCA cycle of ODA. Some of the recommendations above have already been implemented by MOFA to improve their ODA evaluation and contributed to the improvement of the PDCA cycle of ODA.